black seed
Home remedies have their own charm I must say! No matter what treatment you choose –
Ayurvedic or conventional for PCOS; nothing boosts self-confidence like home remedies! Home remedies make you feel in charge of your health- a must have feeling- especially when you have PCOS! This Women's Day, be in charge of your health! Steer your life in the direction that you want! That direction, I must say is towards getting healthier!
Ayurveda has emphasized that health is THE must have or must achieve aims of our life! Health is a must have for you to be able to fly high, pursue all your dreams, and never have to say- I cannot! PCOS is crippling and a life altering illness, which makes you completely lose control of your health . Let's do everything we can to put reins on it.
Adopt these simple yet highly effective Ayurvedic home remedies to help manage your PCOS better.
Tulsi- Holy basil
Facial hair and acne are the worst part of having PCOS. Tulsi is one of the best remedy for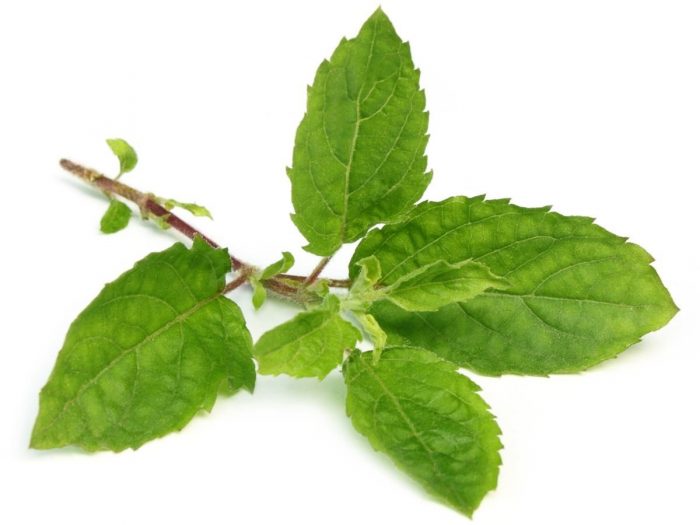 reducing the growth of thick and unsightly facial hair. It helps in boosting the levels of SHBG- a hormone that binds excess androgens or male hormones (namely testosterone!) and gradually reduces facial hair as well as acne. Also, tulsi helps in reducing the excessive skin pigmentation or acanthosis nigricans- black velvety pigmentation typically seen around neck in PCOS.
How to take Tulsi?
Simplest way to have tulsi is to chew 10 tulsi leaves (washed) every day. In case fresh tulsi is   not an option, organic tulsi tea is fine as well. Wash and crush about a handful tulsi leaves and apply them on dark pigmented areas or acne. Leave it on for 15 minutes and wash off with lukewarm water. This tulsi paste can be applied every day.
Kalonji, Black seeds, Nigella seeds
Black seeds a.k.a Nigella seeds or Kalonji as they are called in India, have been revered as a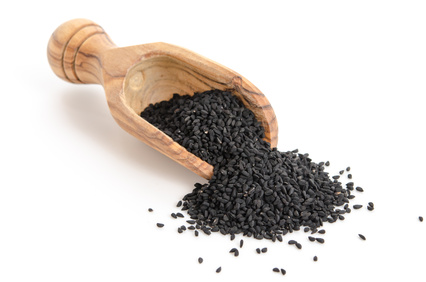 potent remedy for almost every disease, especially in the Mediterranean. A must have spice in your pantry, Black seeds are a boon to women suffering from PCOS. Humble black seeds boost metabolism, help weight loss and regularize menstrual cycle by balancing stubborn hormones in PCOS. They also reduce blood sugar by enhancing insulin sensitivity. Most importantly, black seeds and black seed oil help in preventing the follicles from turning cystic. Call it the one- stop- home-remedy for PCOS!
How to take Black seeds/ Nigella seeds?
Organic black seeds or nigella seeds should be taken once or twice daily 1-3 gm (about ¾ tsp) ideally before breakfast.  One teaspoon black seed oil should be taken with equal amount of honey before breakfast for maximum benefits. It may take minimum 8-10 weeks to experience the health benefits of black seeds in PCOS.
Spearmint
Facial hair or hirsutism  and PCOS are almost synonymous! High
levels of male hormone- testosterone (yes, women do have a small of amount of testosterone in their body!) and complex concoct of hormonal imbalances triggers facial hair to grow thicker and more men-like. The one home remedy that works best for controlling facial hair growth in PCOS is Spearmint! Spearmint has been proved by research to reduce the levels of circulating male hormone- testosterone and thus help in controlling and reducing the growth of thick facial hair in PCOS. Also, as testosterone triggers loss of scalp hair or balding in women with PCOS, spearmint can also help in reducing hair loss.
Reducing the intake of simple carbs, unhealthy fat and eating small portions of meals every 3-4 hours are other things that are effective in bringing facial hair growth under control in PCOS. Adopting healthy diet and lifestyle to lose weight is a must while trying spearmint in PCOS!
How to Take Spearmint?
A good quality organic Spearmint (peppermint works fine as well) tea should be steeped for two to three minutes and taken twice daily minimum five days every week.  As each woman suffering from PCOS is different, I recommend continuing spearmint till you see satisfactory results in terms of reduced facial hair growth.
Hope these home remedies help you in managing your PCOS better. Wishing all women and men who adore & respect women for what they are, a very happy and healthy women's day! Choose health over PCOS, choose YOU over PCOS! Be proactive, be empowered, be healthy and most importantly be YOU!
This entry was posted in Ayurveda, PCOD and tagged black seed, hair loss, Holy Basil, home remedies, kalonji, low carb, meal plan, metabolsim, nigella seed, PCOD, PCOS, pcos diet, PCOS weight loss, peppermint, spearmint, spearmint tea in pcos, teststerone, tulsi, women's day.